Akay & Olabo have a history of setting up illicit installations and various other creative vandalisms in public places. Their recent collaboration has taken them out of those traditional urban spaces and into off-limit areas; condemned warehouses, empty office buildings, decommissioned timber yards, and the like. They've gained access and had keys made to half a dozen abandoned properties around Stockholm. They've gone into places where teargas still lingers from police practice drills, where water leaks have transformed rooms into blue-green mold marshes, or where they find a perfectly preserved office environment from the eighties. Most of the time, they end up finding themselves inside an undramatic industrial building where it simply looks like everyone left one day and forgot to lock the door.

For the past few years, they've been able to practice their finders keepers philosophy and combine their shared interests in long bike rides and unlawful entry in order to produce very particular works which often go unseen by anyone other than the copper thieves, squatters or demolition men who also frequent these places. The work exists as documentation,
but the artistry lies in the process.

Akay & Olabo have made a sport out of scavenging and a lifestyle out of trespassing.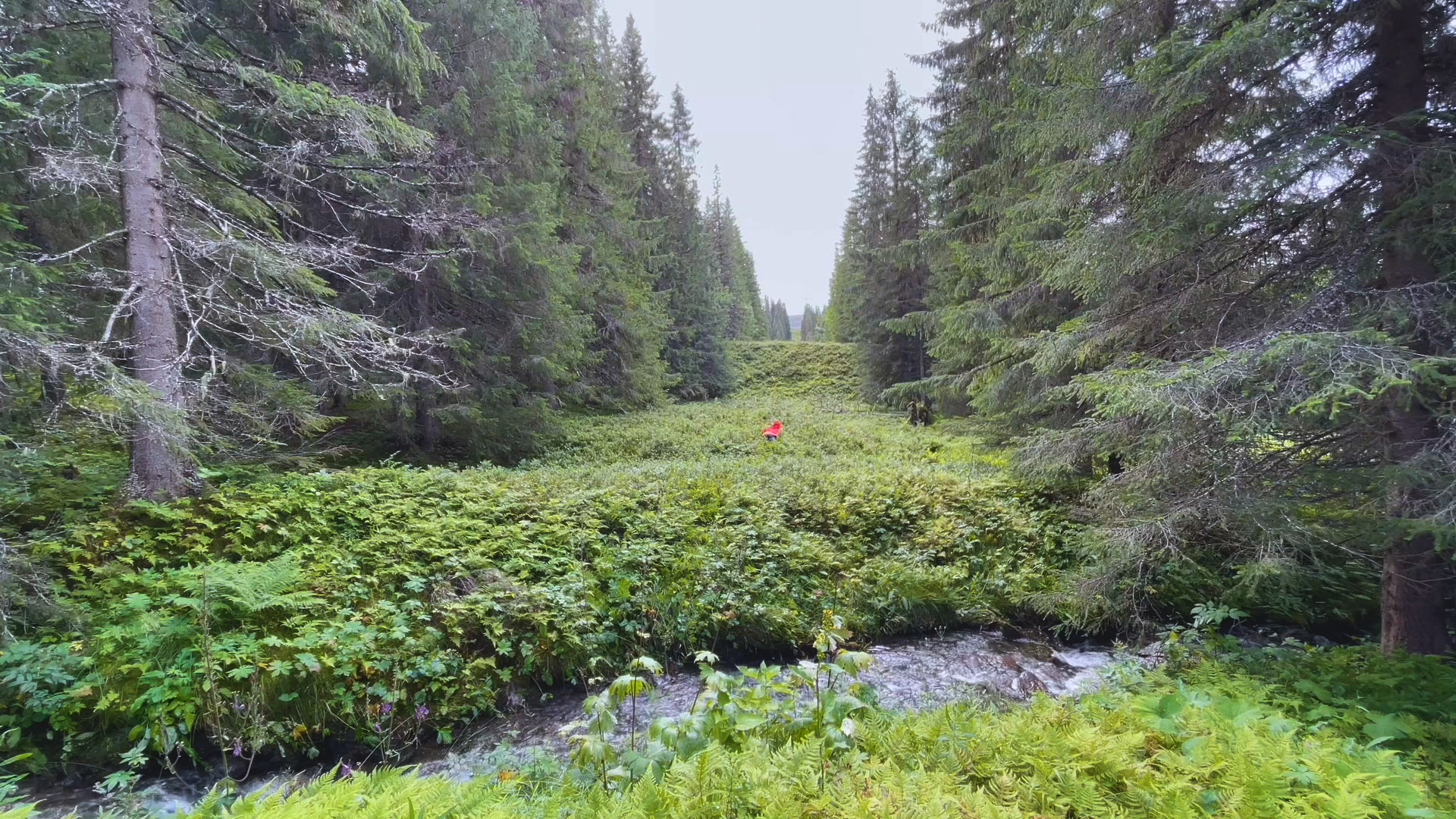 Embodied border I, II
Theres K Agdler is based in Stockholm, Östersund and Trondheim. She works site-specific and transdisciplinary with photography, installations, performance, sound and text. She often uses hiking as an artistic method.

Currently she is working with the project Borderline(s), an artistic survey of borders as geographical, physical and psychological places. The project wants to visualize the abstract concept "border" and artistically document our present. Since August 2020, Theres K Agdler has crossed the border between Jämtland (Sweden) and Trøndelag (Norway) by hiking (in the mountains) and by car (on roads) Not since World War II the border between Norway and Sweden has been guarded and closed. Since 2020 there were police, military and home guards at the border. During summer 2021 Theres K Agdler walked exactly on the border for several days, making performances at the border. She uses a mixture of a physical examination, artistic techniques and artistic research to investigate the project's theme.

Agdler's solo exhibitions include Stenarna reser (Stones travelling), Galleri KiT, 2020, Norrlands Futurum, European Festival of the night, 2016, Norrlands Futurum, Ahlbergshallen, 2016. Her group exhibitions include Miktioner, Galleri KiT, 2021, Trondheim Open, Trondheims Kunstmuseum, 2020, Trondheim Art Book Fair, Trondheims Kunstmuseum, 2020, European Festival of the Night, 2017, Wanderlust, Lat.63 Art Arena, 2016, UNESCO Creative Cities Network Meeting, 2016, Bastionen 2 Konst Text Trädgård, 2016, Härke Konstcentrum, 2016, Artist's books salong, Husby Konsthall, 2015.

Variation no. 3
Christine D. Helweg-Larsen is a Danish artist based in Stockholm who works with different time-based media and devices and combines them with different materials. Christine is broadly interested in time and interfaces and has recently started to invite and investigate the human body through her practice. Examples of this could be to display Chernobyl's radioactive clouds invisibility, listening to digital images of women and finding links between geological signs and a secret base for the Danish military during the Cold War.

Recent exhibitions: Reverse Studio Visit, Färgfabriken, 2021, Ekotop, Gävle konstcentrum, 2019, Ingen äger tiden, Örebro läns museum, 2018, Island Life, Vattentornet, 2018.
Trust Real Estate
Astrid Braide Eriksson often works research based, and has for a time now been focused on questions around value, ownership and corporate aesthetics. She is interested in the politics of visuals, of the generic as carrying ideology and what information is conveyed in the unnoticed.

She does not work media specifically but often place or context specifically, with material or method depending on subject matter and situation. Lately Astrid has been using drawing and drawn animation a lot, as a way to get to this generic info-graphic aesthetic.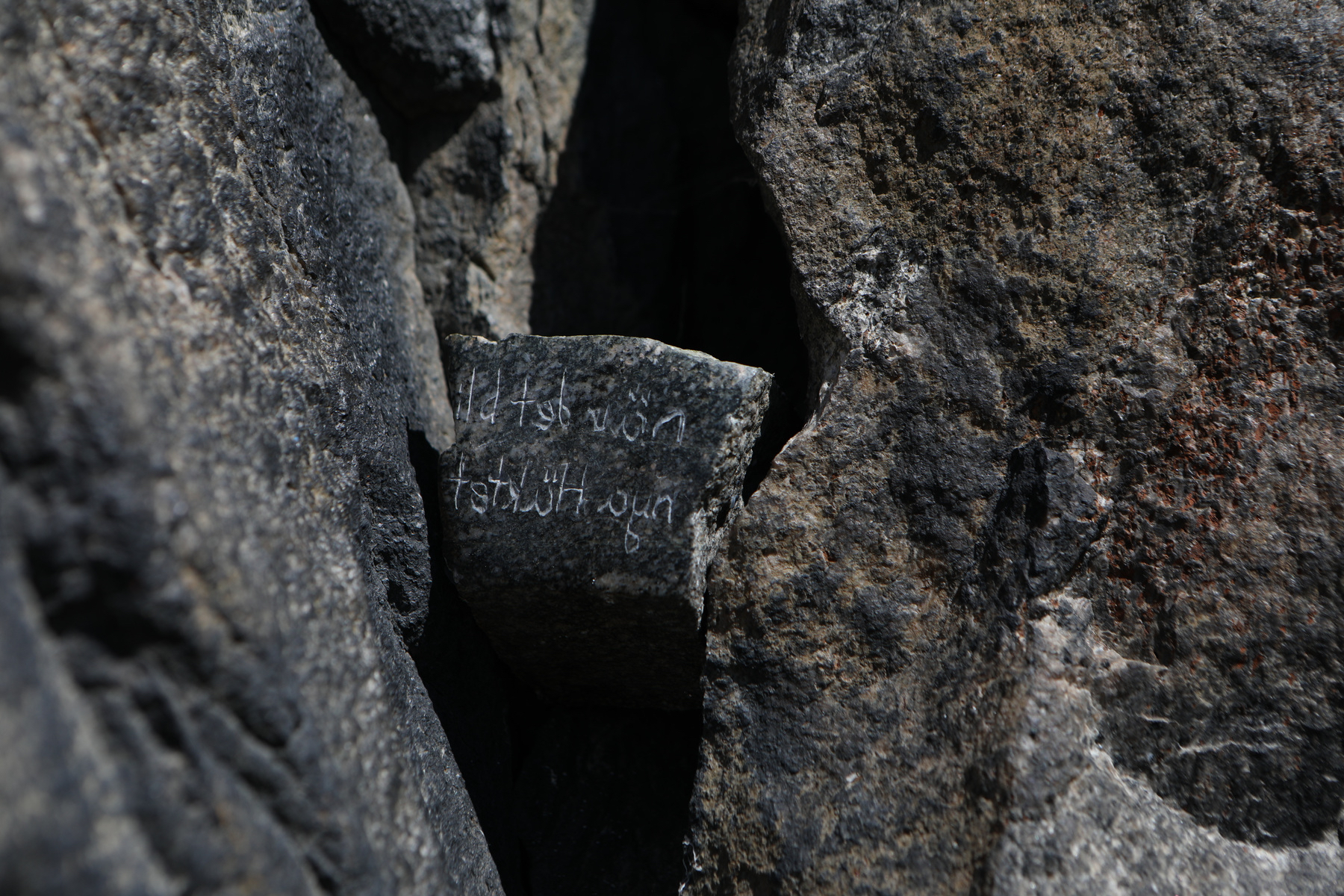 I was here
Sara Ekholm Eriksson works and lives in Paris and Stockholm. She makes site specific installations with sculpture and video using a wide range of material such as water, plants, stone, wood and new materials. Her works often relate to ecological and scientific processes where nature meets technology in layers of time and history.


Previously Ekholm Eriksson has exhibited at Survival of the Fittest, The Swedish Museum of Natural History and Accelerator, 2020, Ingen äger tiden, Örebro Länsmuseum, 2018, Ekotop, Gävle Konstcentrum (2019).


Sara's work has a curatorial aspect both in organising and curating of exhibitions as well as her work in how and where she exhibits.


In 2021 she organised Panoptikon "Of and for Sight" at the former prison, Långholmen, together with Mattias Andersson and Nicole Khadivi. In 2019 she organised the mobile exhibition on a bus together with Fatima Kassius.

Untitled (ship)
Charlotte Landelius is a Swedish artist currently based in Stockholm. In her art, Charlotte is interested in topics such as shame, love, relationships and memories. She explores these themes through various media including video-based installations, sculptures made of jesmonite and pencil drawings.

Central themes in her work are the sea and the exploration of emotions that have opposite meanings but express themselves physically in the same way. Just as the feeling of love can cause a racing heart or physical tingling, so can the feeling of fear. This duality of meaning can also be applied to the ship being exhibited which can be both a symbol of life as well as death, freedom as well as claustrophobia, of security as well as fear.

Charlotte worked with documentary films for over a decade, before starting her studies in Stockholm. She is currently doing her Master of Fine Arts at The Royal Institute of Art in Stockholm.
Den samlade erfarenheten
photo: Jean-Baptiste Béranger
Linnea Lindberg is an artist based in Stockholm. Her practice is concerned with the passage of time, soil and labour, myth and history. She work primarily with sculpture, installation and writing and often uses organic materials like charcoal and clay. Many of Linnea's works are ephemeral and decay or fall apart over time. Through this, the sculpural work is a continuous investigation of the material in and of itself, a form of meditation. Linnea's writing is influenced by a background in historal studies, but this too is an investigation based on intuition and impulse.

Recent exhibitions include: Must Remain Open At All Times, Marabouparken, One Million Years, Växthuset, 2021, Survival of the Fittest, Accelerator, 2020, Solen formar bergen, Aguélimuseet, 2019, Ekotop, Gävle konstcentrum, 2019.
The Untitled Bird
Mehregan Meysami lives and works between Tehran and Stockholm. Meysami makes work that is inextricably connected to the intangibility of time, space and structures of the language. Employed by non-narrative, semi-documentary, and quasi-autobiographical approaches, her practice is shaped around the convergence of the poetics and the built world, rendered through multidisciplinary mediums such as: audio-visual installations, sculptures, architectural interventions, video and works on paper. She received a BFA from Art Center College of Design, in Pasadena, California and a B.Arch in Architecture from Tabriz Art University in Iran, she is a current MFA candidate at Royal Institute of Art in Stockholm, Sweden.

Meysami's solo exhibitions include Don't Trust Your Eyes, online show, 2021. Selected group exhibitions include One Million Years, Växthuset, 2021. Interstice - Without Words, a group exhibition and exchange between Iranian and European artists, Etemad Gallery
[Negarestan], 2020, The Room, Pejman Foundation Fajr International Film Festival, 2018.
AIN'T NO SUCH THING AS A COLLECTIVE POINT OF VIEW
Lior Nønne Malue Hansen uses her work to comment on different societal structures and issues. Previously she has dealt with ecological questions, political situations, and the relationship between human and nature. Her format is often site-specific sculptural installations made from used material she collects and transforms, somehow accompanied by written text. There is a certain poethics present in all of her works, and material, theme, title and text are all equally important to her practice.

During her BA at the Royal Institute of Art in Stockholm, she has exhibited in multiplegroup shows such as, Solen formar berget, Aguélimuséet, 2019, Ekotop, Gävle Konstcentrum, 2019, Survival of the Fittest, Accelerator, 2020, Hydrotop, Art Lab Gnesta, 2020, Must Remain Open at All Times, Marabouparken, 2021, One Million Years, Växthuset, 2021, Rear Window, multiple locations, 2020, Hjorten Skulpturpark, Stockholm, 2020. She also had her first solo exhibition at Nässjö Konsthall in 2020.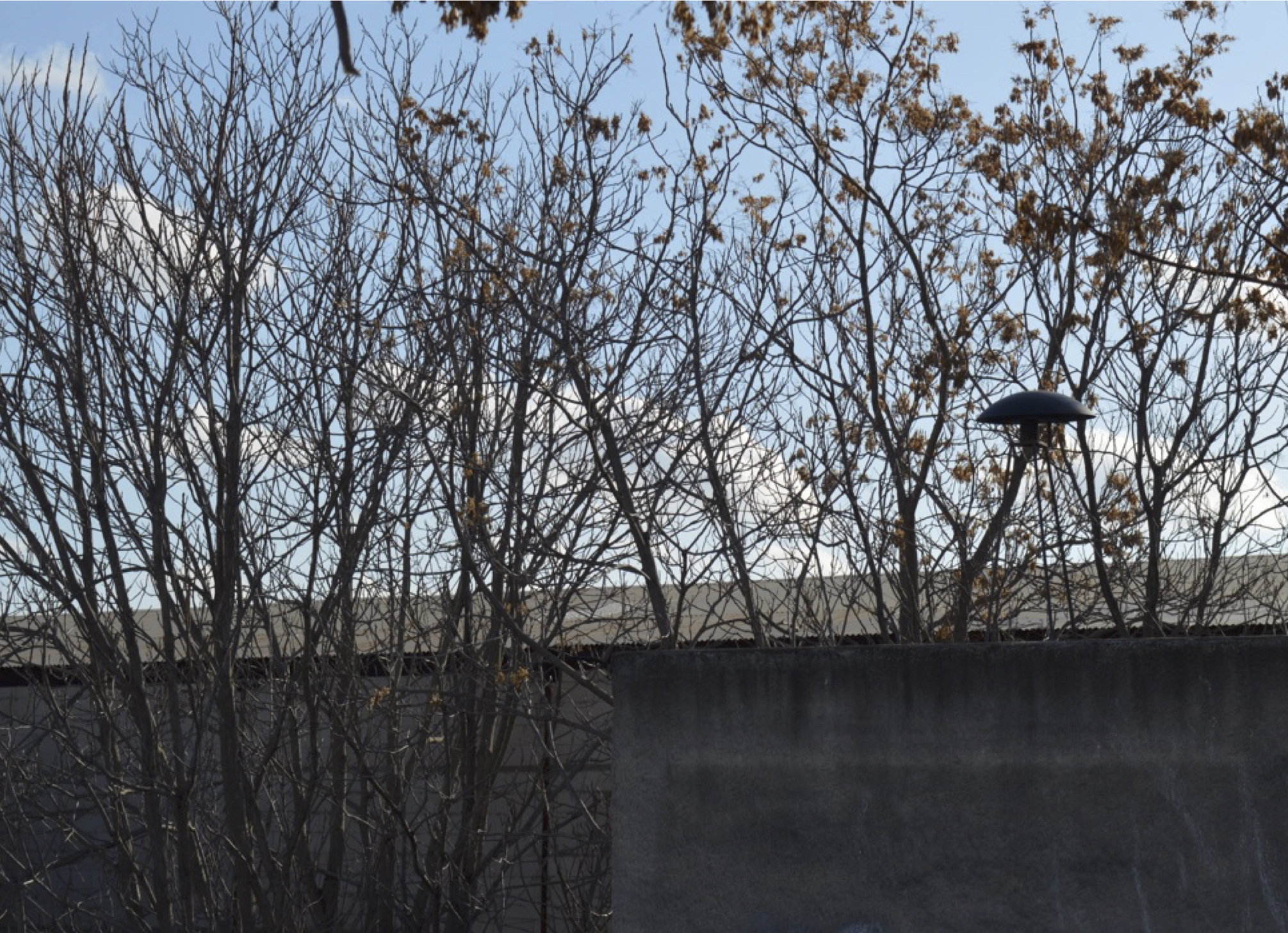 Vertigo Devices

Manos Saklas is an artist and a composer working across sound art and composition. His body of work explores themes such as listening, synthetic sound, generative aesthetics, immateriality and psychoacoustics among other conceptual art and extra-musical disciplines. In his artistic practice he merges a plethora of territories, creating listening spaces where visual works, sound pieces and text/speech coexist.

Recent exhibitions include: Guest Sound Artist, EMS Elektronmusikstudion, 2021, Sound Artist Residency & Performance with EMS SYNTHI 100, Contemporary Music Research Center KSYME-CMRC, 2021, Imagine You Wake Up And There Is No Internet, NEON organization, 2020, Movement Festival, Onassis Cultural Center, 2020.
Toast 1, Toast 2
Tove tm Möller is currently studying an MFA at the Royal Institute of Art in Stockholm, and is also a band member of Radula. Through sound, sculpture and installations, tm wants to create opportunities for listening to the environment, raise questions about the relation between nature and society, and investigate more-than-human agency and kinship. Using queer methods, tm's artwork asks the audience to consider their local surroundings and reflect on the world in which we live.
Runner with unzipped hoodie
Still from documentation by Søren Rye
Aske Thiberg is a Danish/Swedish artist based in Copenhagen. He works primarily with performance, text and computer animated video, in which fictional characters portray and explore topics like loneliness and frustration.

Thiberg has recently exhibited at Art on the field, Copenhagen Contemporary & Skjold Contemporary, 2021, Each Day (Solo), M100, 2021, Death to the curator, Kunsthal Oslo, 2021, Recontres Internationales (Film festival), 2021.